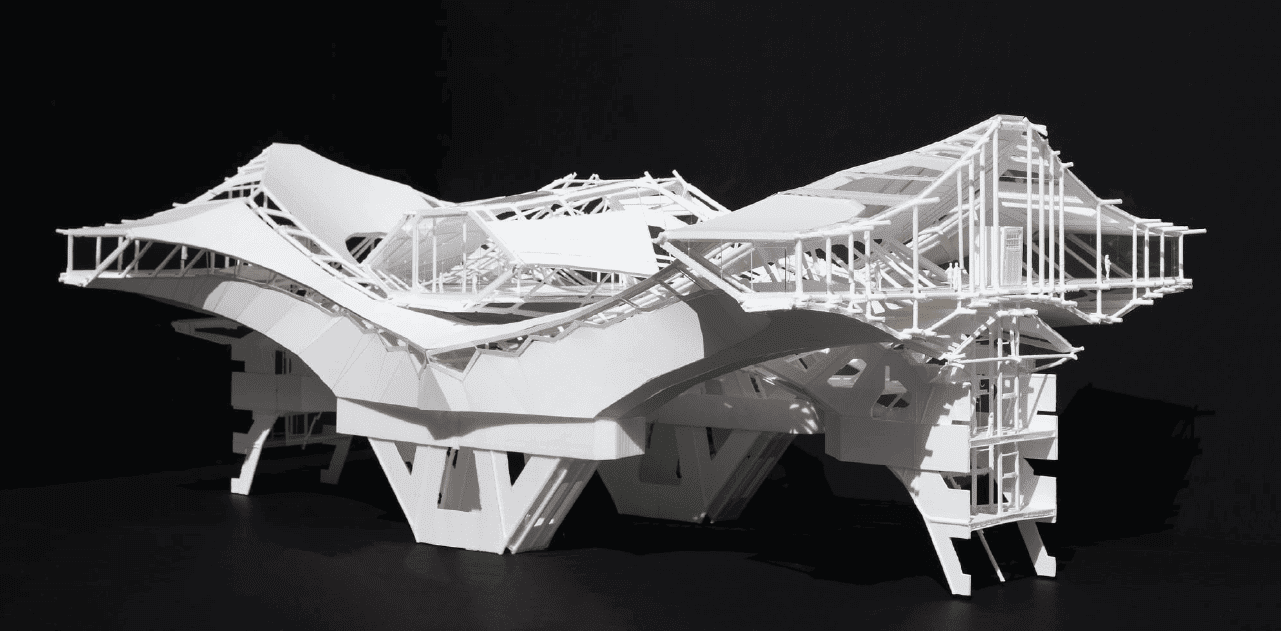 3D Printing and Industrial Design
When you need complex models and parts, you want experts to craft these items for you. Tangible Creative is a 3D printing company in New York City and Newark, New Jersey. We specialize in several types of 3D printing processes, including Fused Deposition Modeling, Selective Laser Sintering, and Stereolithography. This way, we can ensure that each component meets your exact specifications and is durable enough to serve its intended purpose. We also ship to all 50 US States and internationally. Our 3D printing services in New Jersey and New York can accommodate your needs no matter where you are in the world.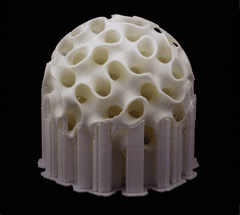 FDM Printing
Fused Deposition Modeling creates 3D prints by extruding layers of filament. FDM is generally lower cost with faster turn around times than other methods. It is therefore ideal for large production jobs with tight deadlines. Plant based materials such as PLA can be used for FDM Printing. As a result it is the most sustainable additive manufacturing practice.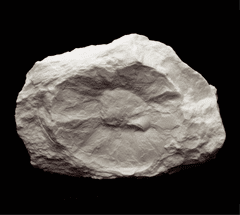 SLS Printing
Selective Laser Sintering creates prints by fusing layers of powder. Because powder acts as its own support, the method is ideal for parts with complex forms and drastic overhangs. Materials include SLS Nylon, (rigid and durable) and SLS TPU (rubberlike and flexible). As a result SLS 3D printing can be used for a wide variety of functional products and parts.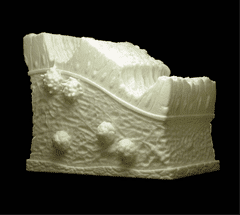 SLA Printing
Stereolithography creates prints by curing layers of resin. Because of its smooth, high-resolution texture, SLA prints can be sanded, painted, and clear-coated for a beautiful appearance. (Resin is not as tough as other materials and therefore should not be used for parts requiring durability.) Materials include white, black, gray, clear, cast-able, flexible, tough, and dental resin.
---
Featured On
---
Using 3D printing to create PPE
Tangible Creative co-founded Covid Maker Response in 2020, along with MakerBot and Columbia University Libraries. Because of the fast moving nature of the pandemic, CMR was producing and Distributing PPE within days. Consequently CMR was distributing to dozens of hospitals within weeks. As a result CMR was able to distribute PPE to some of the hardest hit hospitals in New York City, New Jersey and beyond. Overall CMR has 3D printed and distributed over 40,000 face shields since mid march, 2020.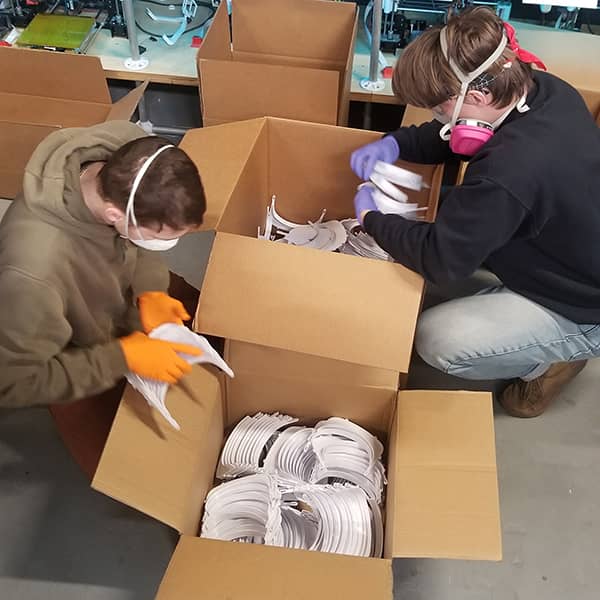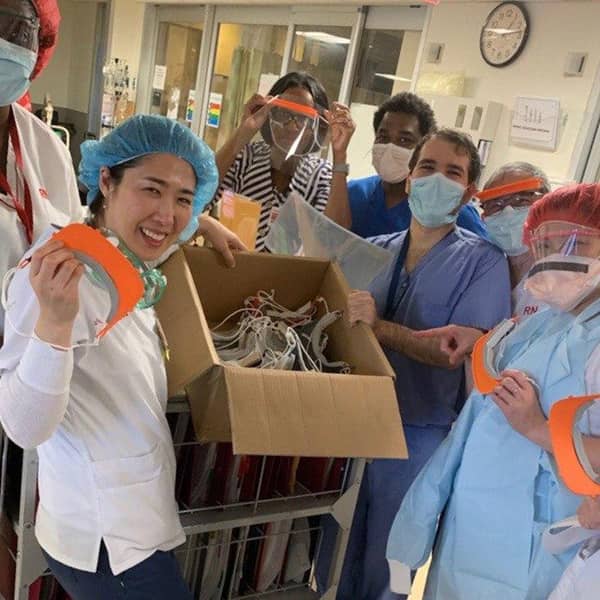 ---
"The World's First One-Piece 3D Printed Sneaker"
---
Who We Work With