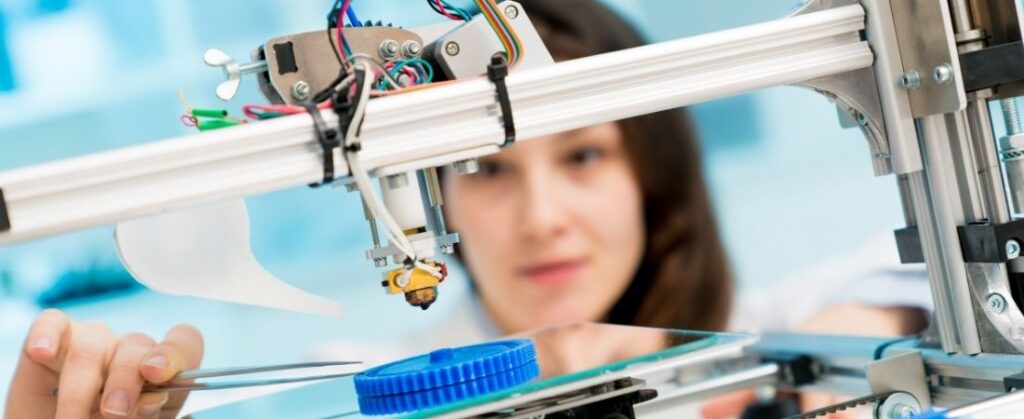 3D printing can be a valuable asset for your company. Additive manufacturing may help your business with anything from rapid prototyping to production, tooling, and marketing. Are you unsure how to apply this cutting-edge technology to your small business? Read on to explore how 3D printing can benefit your small enterprise and assist you in taking on new challenges!
Proof of Concept and Rapid Prototyping
Making your proof of concept and starting your project with 3D printing can be a fantastic decision. This technology can assist you in boosting your Kickstarter campaign, creating attractive and useful components, and presenting your idea to potential investors and customers.
The key to developing your product is additive manufacturing, which will significantly improve your R&D process. The prototyping process is simplified, which can speed up the entire product development process. Using additive manufacturing to create a proof of concept will allow you to demonstrate the functionality of your product and its overall concept without wasting money.
Storage Made Easier
Storage can rapidly become an issue for a small firm. You must find a location to keep your merchandise, which adds an additional cost to the company. Thanks to a digital inventory and on-demand manufacture, additive manufacturing allows you to produce your parts when you need them. As such, 3D printing can benefit your small business by allowing you to rethink the entire supply-chain management approach.
New Mass Customization Opportunities
One of the most significant advantages of additive manufacturing is mass customization. Customization can be costly and time-consuming using standard approaches. In many cases, companies can only factor in customer requests by manually altering their product or adjusting the original molds/machinery.
However, with 3D printing, you don't need a mold; if you want to change something about your product, all you need is your 3D modeling program to change the STL file and then print different copies of the part. Mass customization has applications in a variety of fields, including medicine. You can alter patients' prostheses and implants according to their needs, challenges, and morphology, or you can print and customize tools to meet a surgeon's specifications.
If you utilize 3D printing for prototypes, you can save time and money by eliminating the need for tooling. That said, you don't need to invest in a 3D printer to print your components. You can use our online SLS 3D printing service at Tangible Creative to quickly and easily get quality 3D printed components for your business!