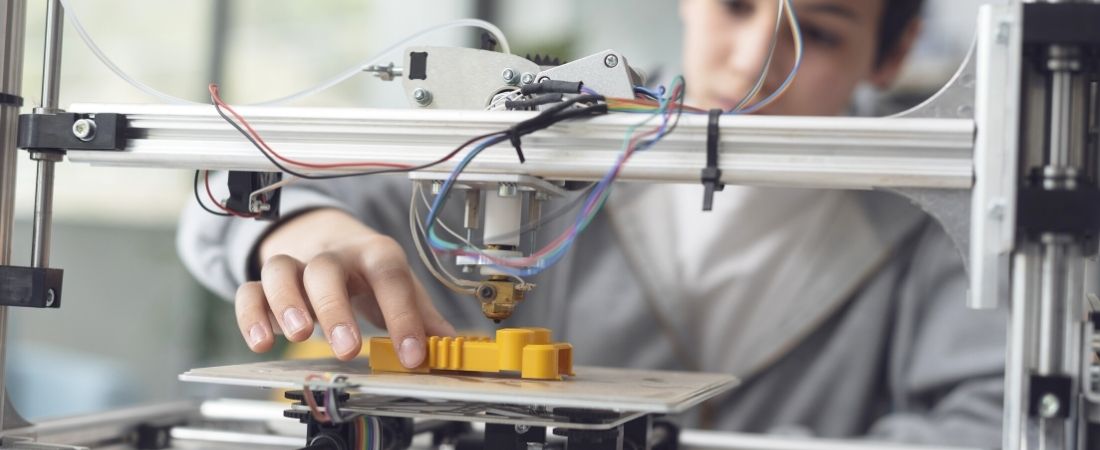 In the classroom, technology has come a long way. Technology has helped educators make classrooms more engaging and prepares students for postgraduate goals. Types of technology used range from overhead projectors in the 1930s to handheld calculators in the 1970s to the adoption of computers in the 2000s. Now, 3D printing has the potential to transform the classroom. 3D printing has become more accessible and economical because of advancements in the technology, which have led to an increase in its use in educational settings. Here are some of the ways 3D printing can be used in education!
Create a Hands-On Learning Environment
When students are actively involved in the learning process, they have more fun in class. Spending time in class looking at slides will only pique their curiosity and keep their attention for so long. 3D printing makes learning more active by allowing students to create models using critical thinking abilities. Students can learn advanced topics and improve problem-solving skills during more engaging lectures. Furthermore, 3D printing benefits students with a variety of learning styles: tactile and visual learners alike benefit from 3D printing.
Empower Creativity and Innovation
Creative abilities are undervalued but necessary for a student's successful development. Creativity is the process by which new ideas and solutions emerge. Because 3D printing is naturally creative, students can think about how to solve problems using 3D printing, design models with CAD software, and learn to optimize the 3D printing process. Furthermore, students can paint their models, which allows them to expand their creativity. This is especially useful for art applications.
Facilitate Real World Understanding
For higher education to prepare students for life after school, educators must provide opportunities for students to better grasp how they can apply classroom abilities to professional jobs. It's not as effective to tell pupils as it is to show them—and what better method to show than with 3D printing? Students can print 3D models of bones, organs, cells, and other biological components using resins designed for the health care sector, such as Elastic Resin or BioMed Clear Resin. 3D printing in medical education can help students prepare for surgeries by constructing models. This form of visualization is incredibly useful for surgical teams when planning operations.
We hope you have enjoyed our recap of some of the most interesting ways 3D printing can be used in education! If you are looking to hire a 3D printing service in NYC for your next education-related modeling task, reach out to Tangible Creative today!