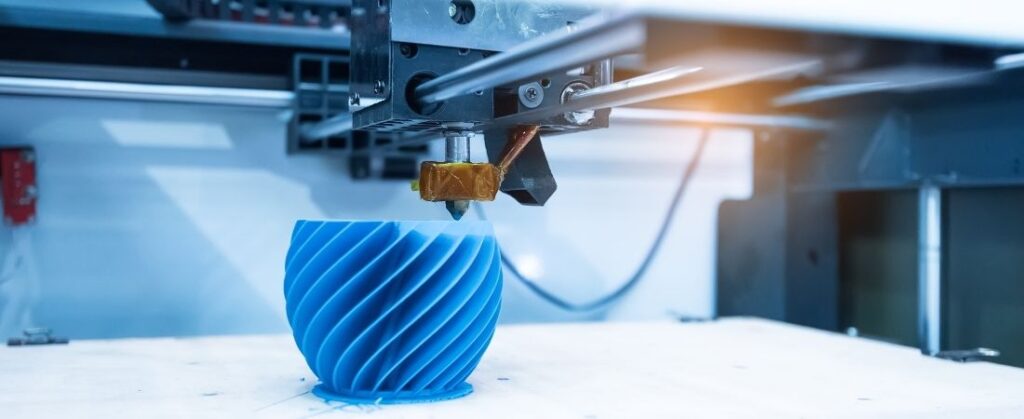 The home project spectrum has completely transformed thanks to 3D printing. So, if you've recently acquired a 3D printer and are unsure how to best put it to work, look no further. Here are four interesting things to 3D print in 2022.
Earphone Holder
Do you have a habit of misplacing your earphones? Well, you're not alone! Earphones are notoriously difficult to store, and the constantly tangled wires don't help matters. The solution is this convenient earphone holder. The wonderful part of this 3D print design is that it can be enclosed and is tough enough to withstand being tossed around. For those of us who enjoy traveling, this is one of the best 3D printing ideas!
https://www.thingiverse.com/thing:36321
Folding Leaf Bowl
This folding leaf bowl is on our list of fascinating 3D prints that you should attempt since it is both entertaining and functional. This bowl's leaves can quickly close and open to reveal the contents inside. This bowl would make a great dinner centerpiece or candy bowl, and it's sure to spark some talk!
https://cults3d.com/en/3d-model/home/folding-leaf-bowl
Measuring Cube
If your spouse likes cooking or baking, this kitchen equipment is one of the greatest 3D printed present ideas for them! This kitchen gadget can easily replace your ever-expanding measuring cup collection, freeing up valuable cabinet space. The measuring cube is one of those wonderful 3D printed objects that is both entertaining and helpful.
https://www.thingiverse.com/thing:2722562
Hanging Planter
This lovely hanging planter is ideal for adding to your home's décor. Check out this fantastic design if you're looking for 3D printed housewarming present ideas. This planter's teardrop shape gives it an appealing, modern appearance, making it ideal for hanging on a balcony or beside a window.
https://www.thingiverse.com/thing:1988890
We hope you have enjoyed our recap of the best things to 3D print in 2022. If you are looking for an SLA 3D printing service to make all your 3D printed dreams come true, reach out to Tangible Creative today!